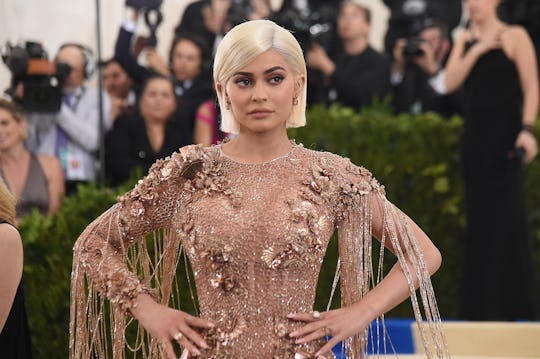 Nicholas Hunt/Getty Images Entertainment/Getty Images
10 Fierce Kylie Jenner Looks You Can Pull Off On A Budget This Halloween
Kylie Jenner makes some bold fashion choices. Whether you love her look or hate it, one thing is certain: you probably can't dress like her in your every day life. That is, unless you're a fashion blogger or aspiring reality TV star. Luckily, Halloween is the perfect opportunity to try on her look for yourself, no holding back. Get inspired to get your Kylie on with this Halloween costume inspo from Kylie Jenner, courtesy of her own Instagram account.
As you can imagine, some of Kylie's outfits come with a pretty steep price tag. With a little creativity (and a whole lot of Googling), I've come up with ways to recreate her looks on a budget. This can serve as your guide, or simply inspiration. Honestly, discovering affordable ways to create high-fashion looks is half the fun. Once you've picked out an original Kylie outfit you want to emulate, be resourceful! Look through your own closet, borrow from friends, and compare prices for different pieces online.
Of course, you'll notice that Kylie changes her hair almost as much as she changes her outfits. If you're committed to channeling your inner Kylie, purchasing a wig isn't a bad idea. Otherwise, let your outfit do the talking.