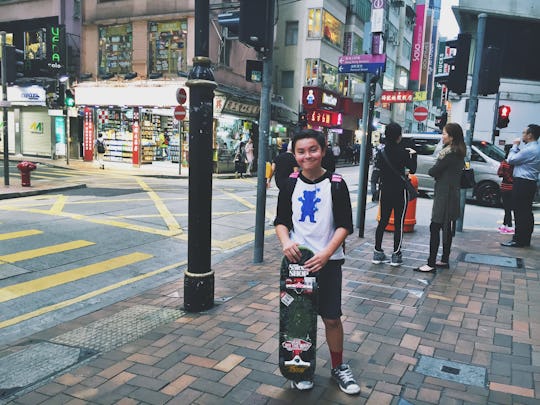 Courtesy of Andrea Wada Davies
10 Amazing Things Only Kids Growing Up In Hong Kong Will Experience
Hong Kong is a fascinating city. Formerly a British colony, this autonomous territory and Special Administrative Region of China is a place that marches to the beat of its own drum. It's an exciting meld of Eastern and Western cultures. It's a shiny, lit-up metropolis set in the midst of and in striking contrast to beautiful green mountains, sparkly, dreamy seascapes, and sandy beaches. It has so much to offer to anyone, and kids are no exception. Growing up in Hong Kong gives kids a unique life perspective enriched by a mix of culture, international friendships, and a lot of fun.
My family and I just recently moved here, and ever since we touched down it's been an amazing learning opportunity for all of us. Best of all, my kids are having a blast. Sure, the move across the globe was especially difficult on them, but one of the most amazing parts about calling Hong Kong our new home has been the fact that my kids have benefitted greatly from the culture, the customs, the food (seriously, the food), and the education available to them here. It's been a unique opportunity for sure, but every day is a reminder that life in Hong Kong has been especially good to my kids.
Here are but 10 ways kids benefit from growing up in Hong Kong.