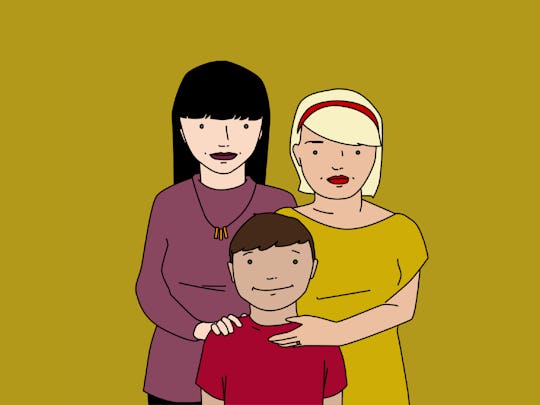 10 Awkward Parenting Moments You'll Probably (No, Definitely) Experience At Some Point
Your child may be the greatest joy of your life, but they're also probably your deepest source of embarrassment, too. You're not embarrassed of them, like as humans, of course, but having a child is like having your id's external monologue flapping its gums beside you all day long. At some point, they are going to say something or do something that creates really awkward situations for everyone in the general vicinity. 
I'm not a conspiracy theorist, so I don't think they do these things on purpose. But sometimes it's hard not to believe that their antics are not part of a sinister plot to break our spirits or a kind of trolling they've completely committed their lives to until they turn about 12. I imagine reddit and 4chan boards full of babies being like, "Last night I totally just pwned my mom. Her boss was over for dinner. As soon as he picked me up and told me how handsome I was, I started wailing (being sure to get snot on his shirt) and screaming 'Bad man! Bad man! Put down!' LOL! Our living room is this shade of red called "Venetian Sunset" and that's the exact color my mother's face turned when it happened." (Yes, I blamed 4chan for baby's snotting on people. Yes, I will continue to blame 4chan for almost everything wrong in the world.)
But then, when they hit about 12 years old, the tables turn. Apparently, that's the point at which everything we do will be unbearably embarrassing to them. Parents arise! The hour has come! This is our moment! But if you're like me, and have just about a decade to go until the teen years, here are some awkward moments you can expect to look forward to — again and again. May you take comfort in knowing that we've all been there, or will be.