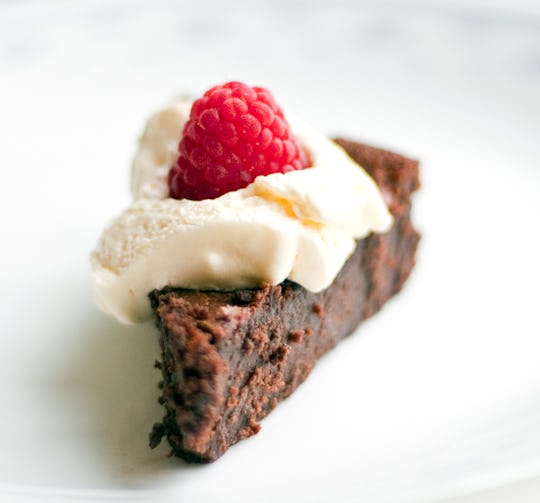 Shilpa Harolikar/Moment/Getty Images
10 Amazing Baked Treats You Can Make Even If You Don't Have Flour
I love baking, and during this quarantine, I've been baking more than ever. Unfortunately, sourcing my ingredients has become harder and harder. I had to wait a month for yeast, cocoa powder is hard to get, and flour? Yeah right. So I've compiled a list of baked goods you can make without flour because I know you're probably in the same boat.
Sometimes a little time spent thinking out of the box can lead to huge revelations — and this is as true for baking as it is for everything else in life. Yes, for some recipes you'll be looking at creative workarounds, but for many, flour was never designed to be a part of it, and it's wonderful without it. Some of these recipes use oats, some crackers or almond flour, it's all a matter of what you want to bake. Cakes, muffins, and many cookies might be a stretch without flour, but pies, cheesecakes, bars, and mixes? Who needs flour?
Let your creativity run wild. Experiment. Make a jam for your flourless chocolate cake. Whip up homemade whipped cream to go with your pie. Don't be afraid to take risks. With all the stress in life right now, sometimes you just need to let go, and this is a good place to do that.