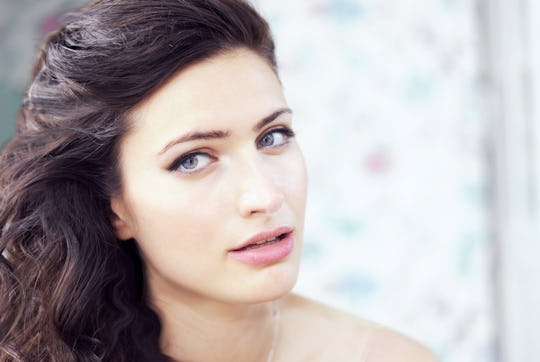 10 Beauty Products Every Woman Should Own, Even If She Prefers To Go Au Natural
When it comes to women who use beauty products, there are a few different types. There are the minimalists who keep a small cache of the essentials at the ready should she need a little enhancement. There are the aficionados who have cosmetics pouring out of every storage outlet in their homes. And there are those who have no clue which essential beauty products to own, let alone how to use them for contouring.
I used be to one of those women. Once upon a time, the idea of walking down the makeup aisle would send me into a tearful, slightly anxious tailspin. I sought advice from the Sephora beauticians, only to leave more confused and short some moolah. (Damn you and your $50 eye cream!) But over time I learned that a woman doesn't have to own two vanities' worth of products to make herself look better (In fact, she doesn't have to own any. But every once in awhile she may want a little lipstick.) She just has to own some essential cosmetics, master a few makeup tricks, and hold her head high. By having these ten essential beauty products at ready, you'll have no trouble enhancing your natural features.