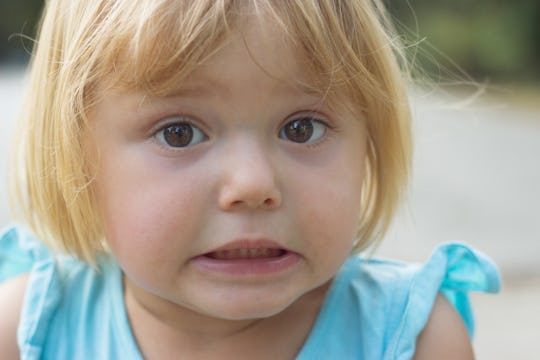 HiddenCatch/Shutterstock
10 Simple April Fools' Pranks That Your Toddler Will Think Are *So* Hilarious
April Fools' Day is all about practical jokes and elaborate rouses. But if you're like me, you don't have the time or energy to pull off something truly epic on the adults in your life. However, that doesn't have to stop you from getting in on the fun. There's one person guaranteed to find your simple pranks absolutely and utterly hilarious — your tot. And some of the best April Fools' pranks to play on your toddler are wonderfully easy to pull off.
If having a 4-year-old and a 2-year-old has taught me anything, it's that kids love anything goofy and nonsensical. Not surprisingly, Dr. Seuss's Wacky Wednesday is a huge hit in our house, and actually, come to think of it, that book has some pretty awesome April Fools' Day ideas: a shoe on the ceiling, a palm tree in the toilet, an umbrella in a pot of water. Yep, those are all great Seussian ways to kick off April 1 with a toddler in the house.
Of course, kids also love food, so messing with their favorite meals is a foolproof April Fools' strategy. Looking for even more inspiration? Don't worry, the 10 ideas below are all going to make your toddler giggle, and will probably make them want to get in on the pranking action next year.