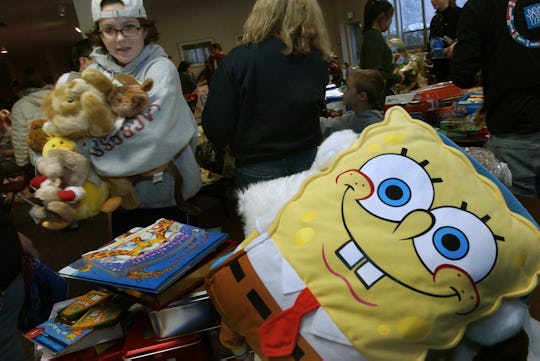 Craig F. Walker/Denver Post/Getty Images
Here Are 10 Toy Drive Programs That Need Your Help This Holiday
Each year, you likely spend Christmas day soaking up the joy of watching little kids who woke up to presents from Santa. Sadly, not every kid gets the Santa experience, but there are some amazing toy drive programs that aim to help make Christmas day a little more merry for them. From national organizations to small-town charities, there are plenty of places where you can donate to help spread some holiday cheer.
Every year, the Salvation Army alone provides assistance to 23 million Americans. While not all of this assistance is necessarily given to kids at Christmastime, it is an eye-opening statistic that shows how many families are struggling across the country, including in your own community. There are a number of reasons a family may need some assistance, but no matter what led them to that point, their little kids deserve as happy of a Christmas as anyone else.
With so many people needing help, finding a legitimate toy drive can be a bit difficult. So, if you're interested in helping kids across the world, the country, or in your own neighborhood, here is a list of 10 places to look. And, remember, even if you're not able to give much, a small donation will still make a little kid's Christmas morning a bit brighter.