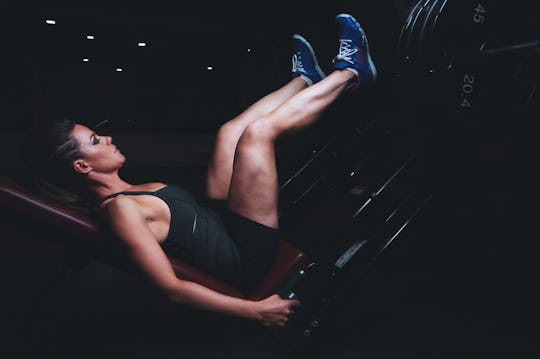 10 Common Exercises Trainers Refuse To Do, Because They Aren't Worth The Energy
Is the gym your own personal haven, or do you like to get in and out as quickly as possible? Whatever the case, you can benefit from focusing on exercises that do the most good. Even the most dedicated fitness buffs don't want to waste time on inefficient exercises. You want your workout efforts to pay off, after all. There are a few common exercises trainers refuse to do, because they aren't worth the energy. And if they are OK skipping these moves, chances are you can nix them from your routine too.
This isn't to say that these exercises are necessarily bad for you. But there are better ways to spend your time at the gym. Why spend time on crunches and sit-ups when total-body exercises might be a better idea? You can get the strength training and cardio workouts you want without wasting a single minute.
To learn more about skip-able exercises, I contacted two professional trainers. Kickboxing instructor Vivian Vidal had some great information to share about exercises that are not worth the effort if they are done incorrectly. And Noam Tamir, CSCS and Founder of TS Fitness in New York City, also shared helpful information about the moves you can skip. With their advice in mind, you can streamline your workout routine and only keep the most efficient exercises.