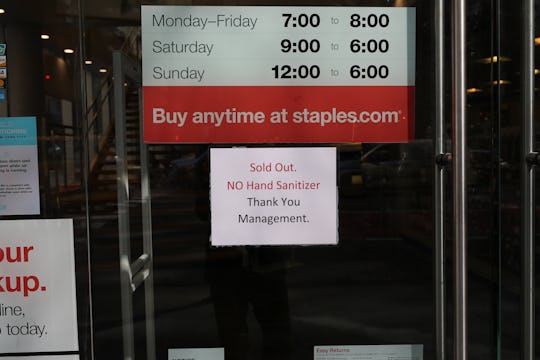 Anadolu Agency/Anadolu Agency/Getty Images
10 Easy Things You Can Do Every Day To Stop Coronavirus From Spreading
If news about the spread of coronavirus has you concerned, then take a proactive approach. There are many ways to stop coronavirus from spreading, and they're all simple things you can do every day. No, you don't have to start drinking hand sanitizer or anything (please don't do this).
For most people, coronavirus does not appear to pose a very serious health risk. "It is important to remember that 8 out of 10 people infected with coronavirus will have mild symptoms that will improve on their own," Betsy Koickel, M.D., Associate Medical Director of Northwell Health-GoHealth Urgent Care, tells Romper. Plus, infectious diseases are nothing new. "To put it in perspective, influenza (the flu) kills 50 to 80,000 people in the United States each year and infects millions worldwide. Most people who are healthy do not suffer serious complications from the flu. The same will probably be true of coronavirus," as Dr. Georgine Nanos, a board-certified medical doctor and CEO of Kind Health Group, tells Romper.
Even if you aren't in a high-risk group for the coronavirus, however, it's still smart to practice good hygiene in order to slow its spread to others. It could be more concerning if someone with chronic lung or heart disease, immunosuppression, or cancer develops symptoms of coronavirus, Dr. John Schieffelin, a pediatric infectious disease specialist from Tulane University School of Medicine, tells Romper. So to keep yourself and those around you safer from this virus, here are some simple ways to stop the spread of coronavirus.