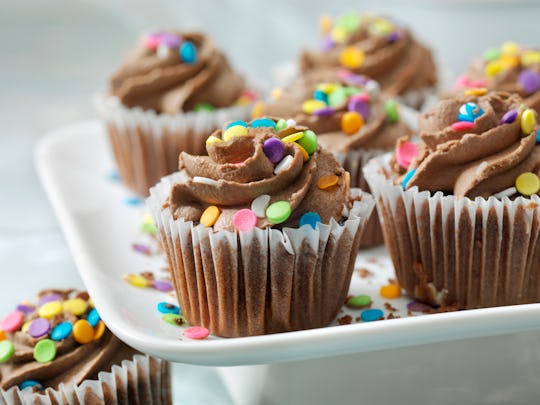 LauriPatterson/E+/Getty Images
10 Cupcake Recipes Without Flour That Are Perfect Bite-Sized Treats
Whether you can't eat flour or you've just run out, you might find yourself looking for a new cupcake recipe that suits your needs. Well, worry not, because I found 10 recipes for cupcakes that don't need flour that are both festive and fun.
Who doesn't love a cupcake? They are perfectly-sized bites of heaven. And we all know that miniature foods are just better. Mini balls of mozzarella, tiny cocktail sandwiches, shots of hard liquor — anything in miniature size is a treat. And mini cupcakes? I think you know what I think about them. They're perfect. However, almost all of the recipes for cupcakes require all-purpose flour. It's usually the number one ingredient. That doesn't mean you're out of luck. Thanks to the ingenuity of bakers who specialize in allergen-friendly baked goods, and Kosher bakers who have to get really creative around Passover, there are a plethora of flour-free options available for bakers of all levels of experience.
Some of the recipes are going to have you thinking outside the box a bit as to what constitutes a cupcake, be it mini flan or mini cheesecake, but I challenge that if you are willing expand your ideas, you'll be handily rewarded.