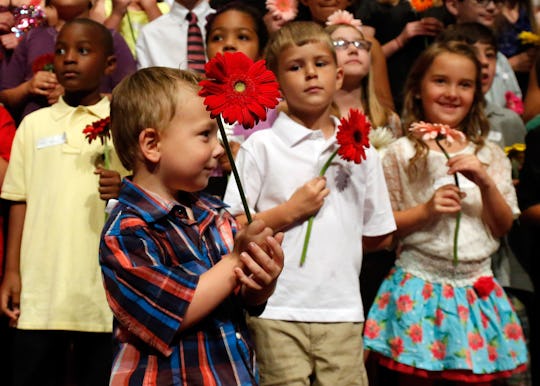 Pool/Getty Images News/Getty Images
10 Super Sweet Mother's Day Gifts That Preschoolers Can Make For Mom
There's really nothing cuter than receiving a work of art from your preschooler, especially on Mother's Day. Sure, a professional massage or fancy perfume might be appreciated but nothing tops a homemade gift from your little artiste. Their Mother's Day masterpieces are the kind of presents you hold on to forever. That's why we've rounded up 10 super sweet Mother's Day gifts that preschoolers can make for mom.
When my daughter brings home art projects from preschool, I love to hang them on the fridge. But let's be honest, there's not enough fridge space in the world to accommodate the steady stream of projects that come through the front door! You have to be discerning — stealthy, but discerning. Some end up in the trash bin after she's gone to bed.
But there's definitely one kind of project that always makes the cut, no matter how much glitter or glue is dripping off it — the ones made especially with me in mind. When I hear my daughter say, "I made this for you mommy!" well, that's getting prime fridge real estate.
So here are 10 great Mother's Day projects for your preschooler to make. Hint: Share this list with your partner or care taker so you can be "surprised" come May 13.