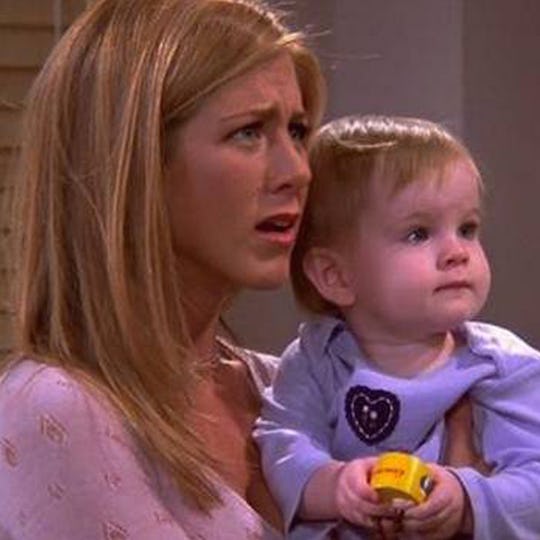 10 Doubts Every First-Time Mom Experiences At Some Point, Because You're Probably Not Going To Mess Them Up (Too Much)
When my newborn was about 3 weeks old, I stayed home with her by myself for the first time. My husband had returned to work and the steady stream of visitors had slowed to a trickle. I fed her, changed her, held her and watched her sleep in the crook of my arm while I tried to eat breakfast with one hand. I was afraid to shower: What if she woke up screaming with gas pain and I couldn't hear her? I needed to put her down, to brush my teeth, to change my clothes at least. But I couldn't put her down and leave the room. What if she scratched herself with those tiny sharp nails I was too scared to trim with the clipper? What if her last meal wasn't fully digested and spit up on herself, silently? What if, what if, what if?
While motherhood inspired self-assurance in certain areas (I'm finally taller than someone!), it mostly served to rattle my confidence as a responsible, level-headed grown-up. At the office, I had yearly performance reviews, received raises and always basically knew where I stood. At home, with my first newborn, I second-guessed almost every decision because I had nothing to go on. My mom's advice and parenting books were decent guidelines, but how would I know any of it would work for me, or my baby? 
I had a lot of doubts that I was doing anything right. As it turns out, unsurprisingly, this kind of new-parent self-doubt is experienced by just about every person who's ever had a baby. Here are some of the biggies.