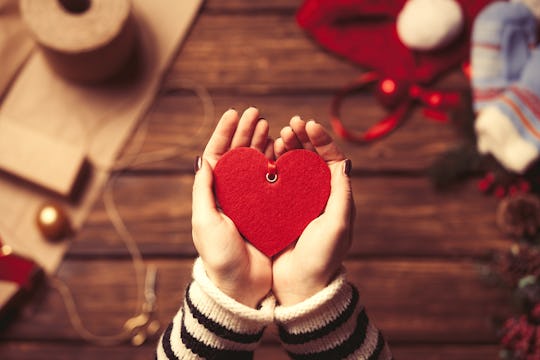 10 Free Valentine's Day Gifts That Are Just As Thoughtful As Something From The Store
Valentine's Day is quickly approaching, and if you're in a relationship, that means the pressure is on to find a perfect, personalized, thoughtful gift for your special someone. Even if you and your SO aren't the biggest supporters of Valentine's Day, you may still want to give a gift that says you love and are appreciative of them. But after the spending spree that was Christmas, you may not have a lot of money in the bank. So why not take the pressure off and take the expense out of the day entirely? Whether you've been married for years or you're newly in like, there are free Valentine's Day gifts that will bring a smile to both you and your SO's face.
Yes, that's right. Free. A free Valentine's Day gift is perfect if you have a tight budget. Not to mention it's often the simplest gestures are the most powerful, the ones that really sink into our memories and our hearts. Once on my birthday, my husband blew up a ballon for every year of my age, and wrote a reason why he loved me on each one. All these years later, I've never forgotten, and it never fails to make me smile.
And the best part is, you don't have to be a DIY-er to find a free gift for your SO. Look through this list of free Valentine's Day gift ideas and get inspired to give your SO a little something special on Feb. 14.