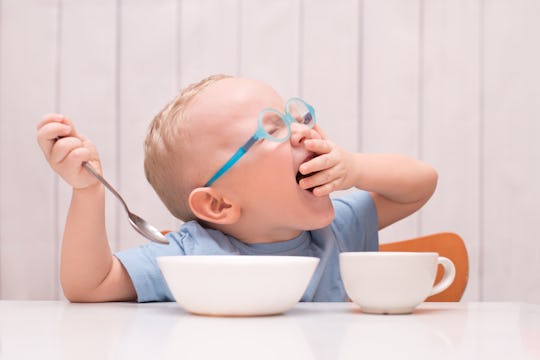 Goncharenya Tanya/Shutterstock
Fruit Snacks & 9 Other Hidden Veggie Recipes That Your Kid Will Actually Like
Pretty much every kid goes through a phase where they seem to be surviving off of nothing but mac and cheese, chicken nuggets, pizza, or some other combination of delicious but not super healthy foods. Developing food preferences is a perfectly normal part of growing up, but for some children, it can go a little too far for mom's and dad's comfort. If your kiddo is going through a picky eating phase and you're just looking to get a few more food groups in them, some of these hidden veggie recipes for toddlers and kids could become your new mealtime secret weapons.
Hiding veggies isn't necessarily a strategy that you'll want to employ long-term — you want kids to know and appreciate what they're eating, according to Parents, and be able to make their own healthy food choices. But desperate times call for desperate measures, and it's just as accurate to think of them as "extra" veggies as it is to call them "hidden."
The recipes on this list can help make your child's comfort food favorites a little more nutritious, or give sweet treats a healthier twist. There's a good chance your kid will scarf them down, and significantly up their veggie intake in the process.