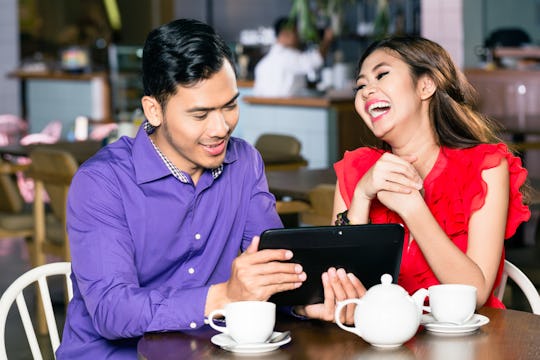 Kzenon/Shutterstock
Your Husband Almost Won't Forgive You For These 10 Hilarious April Fools' Pranks
I used to hate April Fools' Day. From sun up until sun down, I was weary of everyone and everything. But one year I had an epiphany: it was time for me to embrace the day and my pranking power. As it turns out, April 1 is actually one of the greatest holidays around... at least, when you're the pranker instead of the prankee. Lucky for you, I've got some April Fools' Day pranks to play on your husband – a few of my personal favorites – so you can head into April with an arsenal of mischief.
While some of these pranks will require a bit of time, secrecy, and strategizing, others can be pulled off in a matter of minutes. In other words, there's really a prank here for every lifestyle. Of course, I'd also heartily recommend taking your husband's attitude and schedule into consideration before embarking on any of these – while some might be hysterical, you don't want your tomfoolery ruining his entire day or making him late to something important. For the most part, however, my April Fools' attitude is that everything is fair game.
My last word of advice? Set up a camera to capture his reaction. Trust me, that can be ten times funnier than the prank itself.