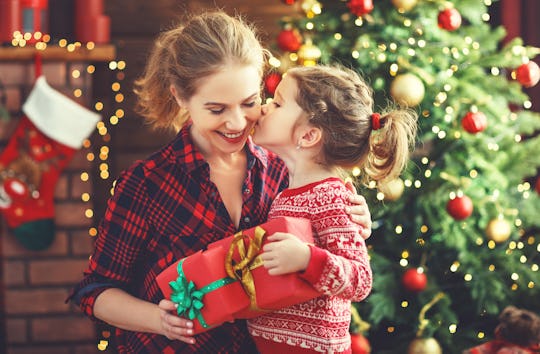 JenkoAtaman / Fotolia
10 Inspirational Christmas Facebook Captions That Will Instantly Melt Hearts
It's that time of year again. Lights sparkle along the neighborhood rooftops, familiar carols play in every store, and people host parties for the sole purpose of wearing ugly sweaters. If everyone and everything is getting in the holiday spirit, then it's time to spruce up your newsfeed, too. These inspirational Christmas Facebook captions will spread joy to your friends and followers. Because if anything needs a little holiday cheer and positivity right now, it's Facebook's newsfeed. Man, that place can be brutal.
Thankfully, these uplifting quotes from movies, books, songs, and poems make the perfect holiday Facebook posts. They take the focus off shopping, awkward family get-togethers, and the general holiday stress. To be completely cliché, these quotes are all about the real meaning of Christmas, the spirit of helping others, and honoring loved ones. And to paraphrase another carol, plenty of people need a little Christmas this year. Personally, I need all the festive spirit I can get.
So to keep the holiday spirit reaching far and wide, share a little inspiration with your Facebook friends. It just may remind them to adopt a more charitable attitude this holiday season. That, or they'll remember they haven't watched The Muppet Christmas Carol in a few years and spend an evening enjoying that film. Both are worthy endeavors.