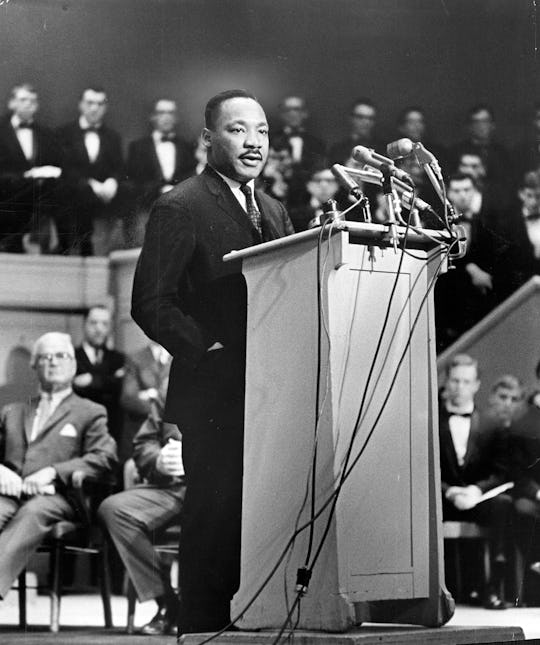 Chicago Tribune/Tribune News Service/Getty Images
Here's What 10 Kids Told Us About Martin Luther King Jr.
Dr. Martin Luther King Jr. is such a tremendous figure in history that it can be difficult for children to understand his importance and the meaning of his message. In advance of his holiday, we had kids tell us what they think about Martin Luther King Jr., and honestly, they know more than you might think.
Where I live in New York City, Martin Luther King Day is a pretty big deal. There are Martin Luther King Day programs in school starting in 3rd grade, and in 4th grade, they do an entire unit in history just on his legacy. However, before 3rd grade, there isn't much taught about segregation and racism... in schools, anyway. Cosmopolitan, liberal city that NYC may be, racism is as pervasive here as it is everywhere else, as per the New York Times, and therefore children begin learning what that means at a young age.
When I asked my kids about Martin Luther King Day, I was surprised with how much my son (11), knew, and also how little my daughter (8) knew. Honestly, I'm quite ashamed she knew so little, as it is my job to teach her something of these things, and I have failed. It is a gross representation of my privilege, and I need to and will do better.