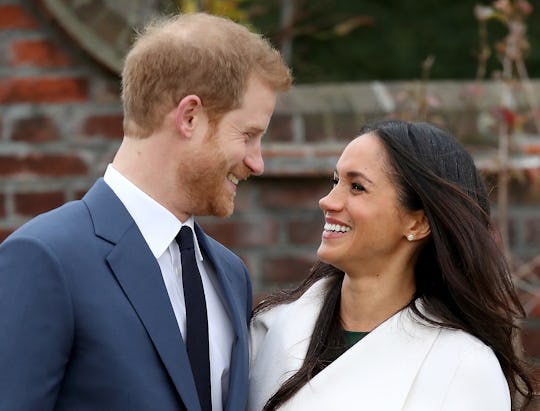 Chris Jackson/Getty Images Entertainment/Getty Images
10 Last-Minute Royal Wedding Party Ideas That You Can Still Pull Off, Even On Friday Night
The countdown is on! In less than 48 hours, we'll all be sitting, bleary-eyed, in front of the television or computer, watching the royal wedding of Prince Harry and Meghan Markle. If you're hoping to host a viewing party but haven't gotten any decor or food or games put together yet, you need these last-minute royal wedding party ideas, because it's not too late to get festive.
Luckily, there's still time to get festive and put together a cute little watch party that will take advantage of the most festive event of the season. You can easily put together a tea bar or pick up some DIY supplies so your guests can decorate tea cups or coffee mugs to bring home.
I remember watching the Duke and Duchess of Cambridge, William and Kate Middleton, tie the knot... from the comfort of my office chair at work, live-streamed on an old PC with the grouchy co-worker commenting on every single sartorial choice in the most negative manner. Needless to say, I'm eagerly anticipating being able to watch the upcoming royal wedding from home, surrounded by friends who aren't nearly as grouchy. Even though I haven't lifted a finger to get anything together yet, I'll be ready by early Saturday morning with these last-minute royal wedding watch party ideas.