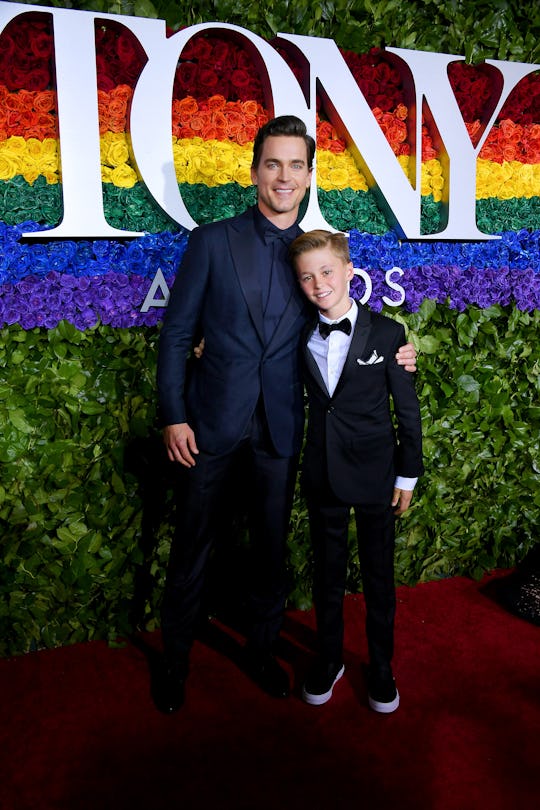 Nicholas Hunt/Getty Images Entertainment/Getty Images
10 LGBTQ Celebrity Parents That Are So Relatable, So Funny, & So Inspiring
Whether its Pride Month or a random Monday in October, LGBTQ families deserve recognition and respect. This sentiment also applies to LGBTQ celebrities with kids, families that many fans have come to know and love throughout the years. And on that note, here are 10 LGBTQ celebrity parents whose adorable and inspiring families you can celebrate all year long.
The beautiful thing about family is that it knows no boundaries. A family doesn't have to include a traditional mom and dad to work (not there's anything wrong with that, of course, all families are wonderful), and parents don't have to be in a romantic relationship to be co-parents. Families can be fluid and ever-evolving — they can have two dads or one mom, for example. There are no limits to love, to put it simply, a reality LGBTQ celebrity parents remind fans of every single day.
Take singer Ricky Martin, instance. The out and proud dad welcomed his twin sons into the world solo in 2008, vowing to always teach his kids and the public about unconditional love and acceptance. Ten years later, the dad and his husband, Jwan Yosef, celebrated the birth of their daughter. Talk about a family oozing with love, right?
But wait — Martin isn't the only incredible LGBTQ celeb parent out there. Here are 10 LGBTQ celebrity parents that are so relatable, so funny, and so inspiring.