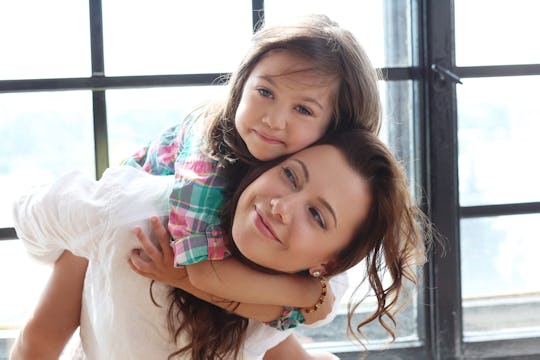 Yeko Photo Studio/Fotolia
10 Little Things You're Doing That Might Be Causing Your Daughter To Judge Her Body
I love having a daughter. What's better than a little version of me to shop and rock out to Justin Bieber with? But the older she gets, the more I worry about her self-esteem and her susceptibility to bullying. I come from a long line of weight-obsessed women, and I am hyper aware of how my behavior could have a negative impact on the little girl who is waiting for the day we wear the same shoe size. If you're raising a daughter, you'll want to know the little things you're doing that might be causing your daughter to judge her body.
I get it — it's easier to parent a little girl who fits in perfectly with society's standards of beauty. But, as parents it's important to help make sure your child is confident and secure no matter what size they wear. Commenting on whether she's gained or lost weight, putting her on a diet, and even complaining about your own weight are all things that can cause your daughter to be even more critical of her looks, and result in a negative body image.
Watch for these signs in your behavior that might be doing more harm than good and do your best to celebrate everything that is wonderful about your little girl. The rest of the world will do enough body shaming.