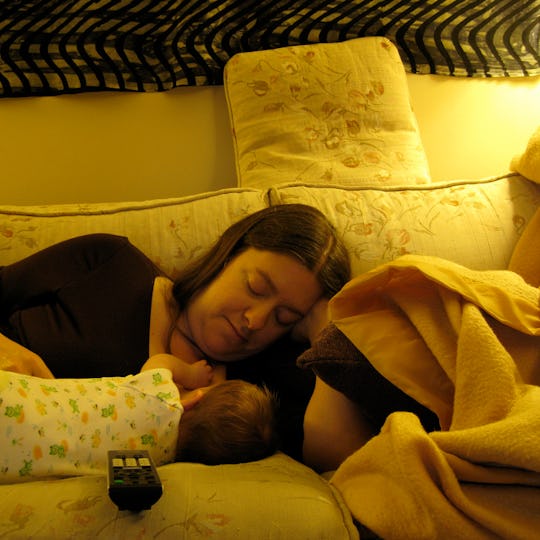 10 Minor But Very Real Frustrations Every Breastfeeding Mom Experiences As Some Point
I was warned about breastfeeding. Despite countless friends and anonymous Internet people telling me that breastfeeding can be incredibly hard for some people, I tried to stay positive. I thought, perhaps naively, "Well, it obviously works for a lot of people — maybe I'll be one of those people!" I thought maybe breastfeeding would come naturally to me, and that my kiddo and I would be able to easily enjoy a long, mutually fulfilling breastfeeding partnership. I mean, women have been figuring out since… well, since forever, right? How difficult could it possibly be?
Turns out, I was not one of those people for whom breastfeeding would come easily and naturally. Eventually we got the hang of it, but not at first. It took weeks for me and my little one to figure it all out, but thankfully we — me, the baby, the lactation consultant, and my partner, who constantly monitored my positioning and his latch — made it there. The months that followed were full of more latching, leaking, and wearing tank tops that snapped. I daydreamed about having my body look and feel like it did before, the way I was used to it looking and feeling, but as I hit each monthly milestone, both my son and I grew more and more accustomed to our routine. After so much effort to establish breastfeeding at the beginning, it felt like we were finally in it for the long haul. At home, in the car, in restaurant booths, on park benches — we had a good thing going. Well, "good" if you don't count the blocked ducts, bouts of mastitis, and infected nipples. Almost everything else has been good, I swear! That said, there are a number of small annoyance that are simply a routine part of breastfeeding, and there were no getting around.