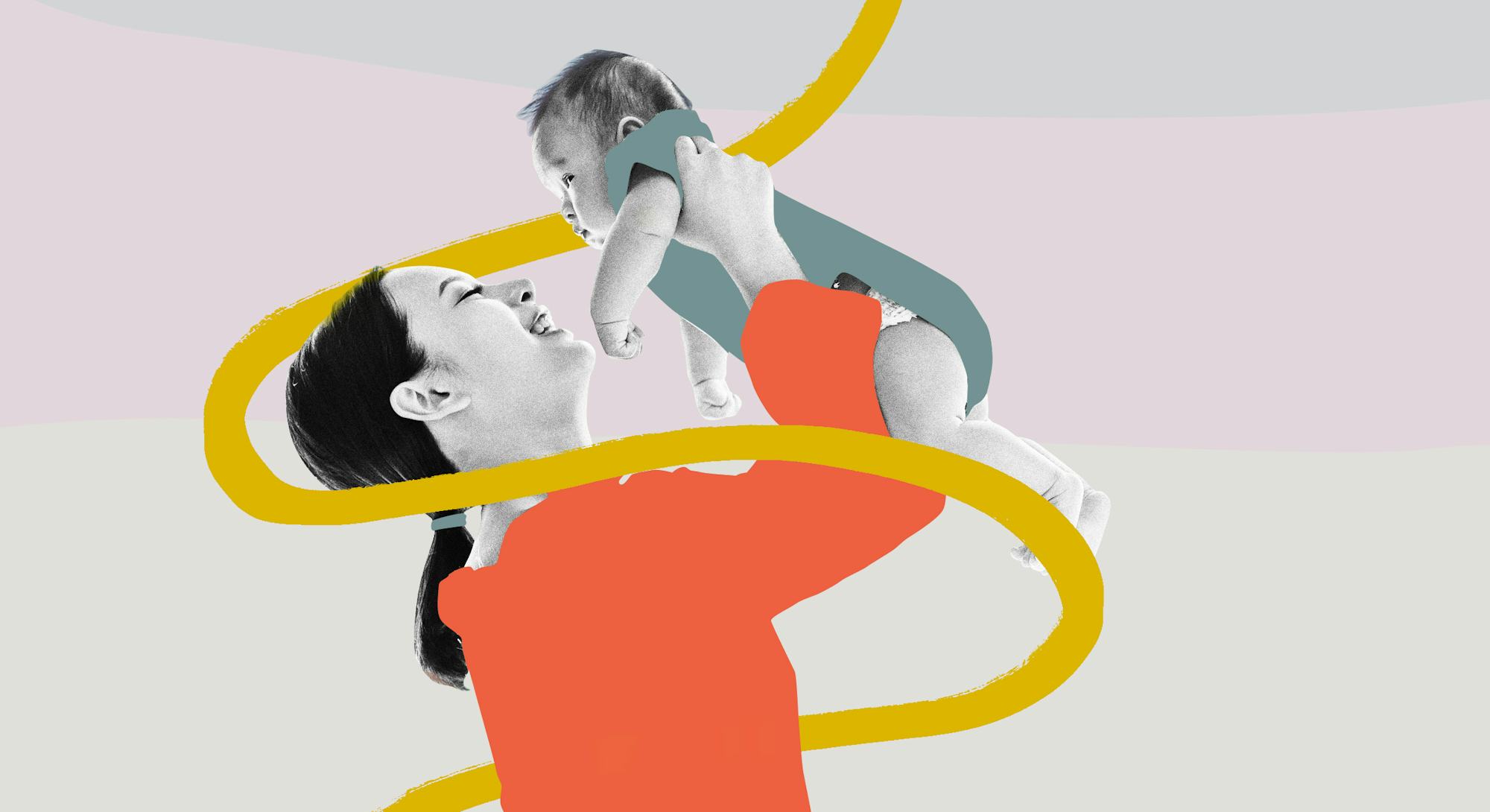 Allison Gore/Romper
10 Mom-Approved Health & Safety Baby Products At Target
While I'm not immune to the trendy or cute while picking out stuff for my little one, my first question is always, "Is it safe?" Followed closely by, "Is it good for her?" When I talk to my mom friends, these tend to be their questions too. I get the sense that we first-time moms just want to make sure we're doing the best we can, which for me can feel intimidating since there is no real roadmap for parenthood.
But after some trial, some error, and plenty of conversations with fellow new parents, I did find products that work exactly the way I need them to. Whether I'm in the midst of dealing with baby's first cold, or if I'm giving a little TLC to one of my daughter's boo boos, I want to be able to trust the products I have on hand. It gives me peace of mind, and I can rest easy knowing that I've done the best I can.
If health and safety are at the top of your checklist when you're trying to make baby registry decisions, too, then take a look at a few of my favorite picks from Target below. They're all equally deserving of a spot on your registry for your soon-to-be little one, or in your online shopping cart for your current bundle of joy.
Simple, Gentle Baby Wipes
I learned early on in my baby research journey that you can't take anything for granted. I'd never thought about what went into baby wipes. What if my baby had sensitive skin? (Spoiler alert: she did). I chose these wipes, which are made from water and a little fruit extract. I actually didn't discover her sensitive skin until I ran out one day and had to improvise. Suffice it to say, I didn't run out of these again.
A Smartly Designed Mirror For The Car
When your baby is rear facing, it's tough not to be able to check on them with a quick glance in the rearview mirror. That's where this handy accessory comes in. It's perfect for longer trips, or even just a quick dash. Plus, since it's shatter-proof, it's just one less thing to worry about in the car.
The Nightlight With All The Features
When we first brought my daughter home, we were scared to turn off the lights; they blazed 24 hours a day! Finally, we plugged in this beauty and I was thrilled that I could see to change a diaper or get a bottle together without fully waking anyone (including me). This handy light also comes with a time-to-rise feature, which will hopefully maximize my sleep when my daughter gets older.
A Multi-Use Healthcare & Grooming Kit
I'd like to think I checked all the boxes on my baby registry, but of course, life has a way of pointing out things you've forgotten. That's why a kit like this can come in handy, since it has a lot of items you'll likely need along the way. (Usually in the middle of the night.) Whether you need to trim or file baby's nails, brush their teeth, or give them some liquid medicine, it's all here.
The Snot Sucker You Didn't Realize You Needed
I will never forget the first time I had to use this remarkable invention. We'd held off the first cold long enough and my daughter woke in the night stuffy and sad. I expected this to be gross (you want me to suck the snot out of her nose?), but it was actually quite satisfying. Best of all, it helped her breathe and settle back to sleep.
A Trusty Infrared Thermometer
There are a lot of scary parenting moments, but one of the top has to be worrying that your little one has a fever. This thermometer works on kids 3 months old and up, and can give you an accurate reading in about a second. As someone who's tried to get a squirmy baby to let me stick a traditional one under her arm for what feels like eternity, this seems almost too good to be true.
A Great Introduction Into Solid Foods
Starting solid foods is so exciting, but also felt like a lot of pressure on me. This child had never eaten anything before, and now I was deciding on what they would experience first. My mom actually picked out this cereal and my daughter loved it. As for me, I loved that it was organic, the ingredients made sense, and it tasted like grown up oatmeal.
Fresh Food Your Baby Will Love
I really wanted to be one of those moms who whipped up a batch of fresh hummus and served it along with perfectly steamed vegetables at whatever level of chunkiness was needed for developmental correctness. Instead, it turns out I didn't always have the energy to plan the kinds of meals I wanted to serve. I like Plum because they are balanced, delicious, and organic, just the kind of food the best version of myself would make.
The Baby Monitor That Checks All Your Boxes
There's a lot to love about this video monitor. The video is on a secure channel — never on the internet, so you're sure to be the only one who sees it. It automatically switches to night vision and provides an alert when the temperature is too hot or cold for your baby. Plus it has some built-in sounds and lullabies to soothe baby (and you) to sleep.
The Techy Sock That's Absolutely Worth It
If I could go back, I'd add this monitor to my baby registry as well. Is there anything that screams new parenthood more than worrying about your child's health while they sleep? I like that this monitor offers data and peace of mind so you don't have to creep into the nursery to see if the baby is still breathing before you can fall asleep (which I obviously never did).
This post is sponsored by Target.