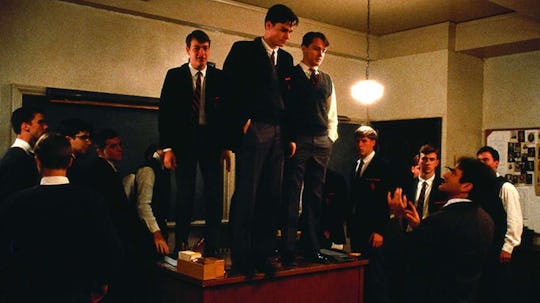 Touchstone Pictures
10 Movies & Shows Leaving Netflix In September You Won't Want To Miss
Netflix giveth and it taketh away. One of the worst things about Netflix is when movies and shows leave the site, but unfortunately it happens every month and this month is no different. As summer ends and fall rushes in, many movies and shows are leaving the popular site. Here are 10 movies and shows leaving Netflix in September that you will definitely want to watch before they're gone.
Because Netflix is always readily available, sometimes people forget that their favorite movies or shows will not always be on the site to watch and take them for granted. From classic rom-coms to action-filled superhero movies, your favorite movies and shows may not be safe. In order to make sure you do not miss your chance at seeing your favorite movie or show one more time on Netflix, it is best to know when exactly these films and shows are leaving the site. Thankfully, Netflix gives viewers fair warning before they take something off the site.
In order to prepare, below are some of the most popular movies and shows leaving the site at the end of August. Though it may be hard to say goodbye, do remember that you can probably find most of these movies and shows on iTunes or Amazon video.