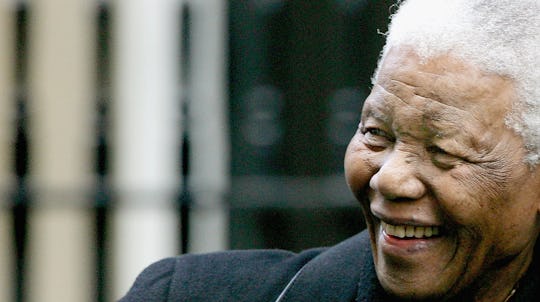 Ian Waldie/Getty Images News/Getty Images
10 Instagrammable Nelson Mandela Quotes To Inspire Your Feed
It's Nelson Mandela Day and boy, do we need it. To help you celebrate, I have 10 Nelson Mandela quotes for Instagram that should spread exactly the love our country needs right now through your feed. The Nobel Peace Prize winner's accomplishments in ending apartheid, becoming the country's first black president, and championing human rights around the globe is an inspiration. Perhaps today the world can benefit from his insight on political engagement and most importantly, personal responsibility.
Established by the United Nations in 2009, the holiday falls each year on July 18 for the international organization to shine a light on Mandela's legacy of service to humanity in the areas of conflict negotiations, human rights, race relations, gender equality, poverty, and much more. Five years after his death in 2013, world leaders still look to him as a hero to democracy and peace. At a speech yesterday at the 2018 Nelson Mandela Annual Lecture in Johannesburg, President Barack Obama said, as quoted in The Independent, "Through his sacrifice and unwavering leadership and, perhaps most of all, through his moral example, Mandela and the movement he led would come to signify something larger. He came to embody the universal aspirations of dispossessed people all around the world, their hopes for a better life, the possibility of a moral transformation in the conduct of human affairs."
Perhaps we can all take a little wisdom from a man so highly regarded for his service to humanity.