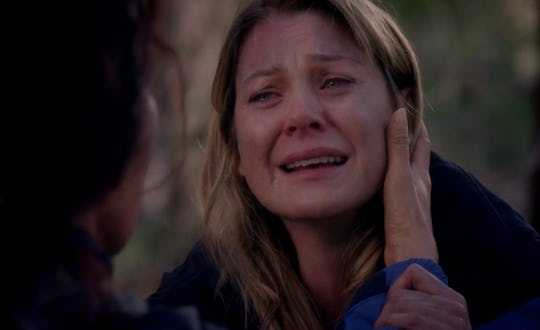 Courtesy Netflix
10 Tearjerker Shows On Netlflix You'll Need A Whole Box Of Tissues For
When you find yourself in a maudlin mood, sometimes the best way to snap out of it is to let the tears fall. An emotional drama or a sappy story is the perfect way to get the waterworks flowing, and there are a bunch of tearjerker Netflix shows that totally fit the bill.
It should be noted that you're not an oddball if you enjoy a good cry every now and then. Crying has some pretty amazing benefits, according to Healthline. An extended bawling session can release oxytocin and endorphins, which can actually make you feel better (as anyone who's seen Legally Blonde would know). You'll just want to make sure you're not using crying over sad shows as a way to focus on someone else's pain instead of dealing with your own, according to Psychology Today.
Depending on what exactly you're feeling, Netflix has got a good selection of shows that can make you cry happy tears, sad tears, angry tears, or all of the above, to let off whatever it is you've got bottled up. If you're in need of a little emotional catharsis, any of these 10 shows available to stream now will give you all the feels.