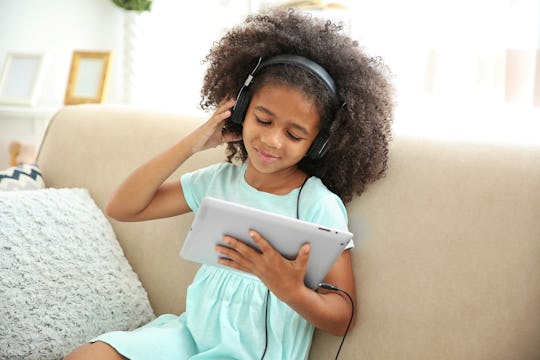 Africa Studio/Shutterstock
10 Podcasts For Kids That Will Have Them Begging For Quiet Time
I love podcasts, particularly serial killer and political podcasts. But while these are great for me, I'm not particularly keen on my children hearing about the Zodiac Killer or Iran nuclear negotiations. Thank heavens there are a ton of podcasts for kids designed for little ears in mind and their adult companions. Many of them are story-based, with a chapter-by-chapter theme not unlike Welcome to The Night Vale, or Alice Isn't Dead, but 100 percent less scary. However, there are plenty that are complete all on their own, with each episode new and fresh.
There are some great services out there for kids to engage their ears. Pinna is a favorite of mine; it's a pay service that has everything from audiobooks to music to podcasts, and its specially curated by age and theme, making it a breeze for parents. iTunes has an entire section of fantastic podcasts with real reviews from parents that will help you decide which ones your little would be interested in. There's also Spotify, iHeartRadio, and podcast companies like PRX/Gen-Z Media that do all the heavy lifting for you.
Podcasts are great for coloring time, long car rides, and my 11-year-old son loves listening to them as he gets ready in the morning. Granted, my little political animal listens to more Pod Save America than Pants on Fire, but my 8-year-old is in love with shows like The Unexplainable Disappearance of Mars Patel.