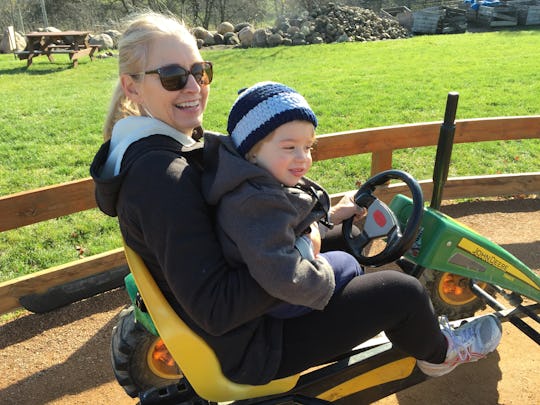 Courtesy of Shannon Evans
10 Quotes For Grandparents Day That Will Give Them All The Feels
Nothing invokes my envy like having a friend mention that her kids went to grandma's for the weekend. As someone raising children states away from extended family, I'm certain that friends like this don't know what a good thing they've got. Still, both my husband's and my own parents would drop anything to be there for us in a heartbeat if we needed it, and have done so many times. Grandparents are the absolute best.
With Grandparents Day approaching, it's time to tell Gramps and Gran just how appreciated they are. Luckily, there are some perfect quotes for Grandparents Day that totally summarize the irreplaceable role our parents play in the lives of our kids. So whether sentimentality or humor fits your family culture best — or maybe a combination of both — the right words are just waiting to be chosen.
Need some ideas for pairing these quotes with tangible ways to make the day special? Consider having them printed on coffee mugs, throw pillows, front door signs, coasters, calendars featuring your child's pictures, or anything else that might tickle their fancy. Am I the only one who has noticed that as long as the gift has to do with their grandbabies, any item is deemed fantastic? Here are some quotes to get your wheels turning.