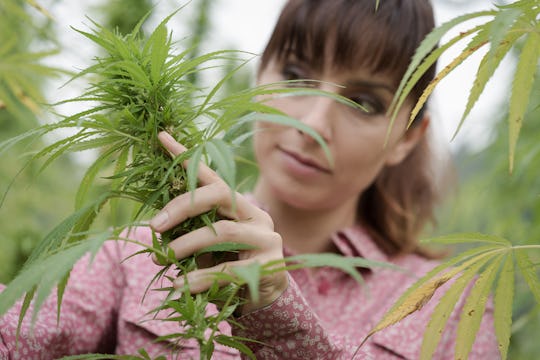 Fotolia
10 Reasons Smoking Weed Makes You A Terrible, Horrible, Unbelievably Awful Parent
Guys, we need to talk. It's about cannabis. You know: Reefer, weed, grass, ganja or perhaps most famously, "marijuana," as the kids are calling it. The kids, of course, are specifically why I want to talk to you about cannabis, and the terrible parents who smoke marijuana. I mean, honestly, won't someone please think of the children?!
Now there are some who would tell you that arguments against marijuana are over-the-top bombast and hyperbole. Oh sure, you can go on about how marijuana is actually less harmful than alcohol or the medical benefits of marijuana. However, to those people I say: why are you trying to destroy the fabric of American society and create a generation of degenerate bums who don't care about anyone or anything except getting high? Did you know that your hippie arguments make Lady Liberty cry actual physical tears? Honestly, what has she ever done to you, other than maybe welcome your grandparents into this beautiful country with her torch aloft? She's not green because she approves of cannabis, you guys.
I'm concerned, people. Very concerned. Frankly, it's amazing that I can type this article and clutch my pearls simultaneously. Don't these thoughtless, lazy parents understand that raising a family and smoking cannabis, even occasionally, are completely incompatible? I mean really. How can a person even see their children through the hazy, billowing clouds of marijuana smoke? So, with that in mind, here are 10 very good reasons that marijuana will inevitably and wholly destroy any shot you had at being a good parent.