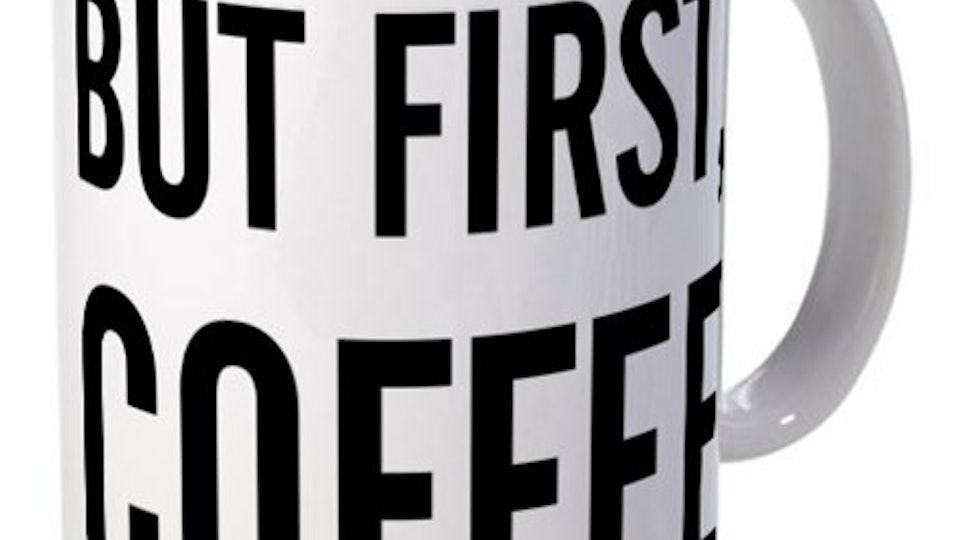 10 Secret Santa Gifts For Your Co-workers That Are Less Generic Than Chocolates & Don't Actually Suck
In theory, an office Secret Santa is a great way to celebrate the holidays with your co-workers. But finding a Secret Santa gift for co-workers can easily become the most complicated holiday shopping endeavor. If you don't happen to pull your work BFF's name out of the Santa hat, chances are you have no idea what to get your colleague that they'll actually like.
Since you spend most of your time together in a work environment, you know only their office personality. But you can use that to your advantage. Their close friends and family will get them gifts that reflect their extracurricular interests, leaving to you to gift them something specifically suited to their work persona. And since they spend fives days of the week at work, they're sure to appreciate it.
The key is to figure out which office personality you're going to be gifting this year, and then pick a gift that celebrates their disposition. Here are some great Secret Santa gift ideas for some pretty common workplace archetypes.
1

For The One Who Chugs Coffee
For the co-worker who must have three cups of coffee before being able to have a conversation, Cafe Press' But First, Coffee mug ($11) really gets the sentiment across.
2

For The Ultra-Organized
Your perpetually perfect coworker probably has more desk-organizers than anyone needs, so help here become even more organized with these Days of the Week sticky notes ($30). It's the structure she didn't know she needed.
3

For The One Who Never Stops Working
For the guy who doesn't understand the meaning of off-duty, this Sharper Image charging station ($27) will ensure his battery never dies and that he never has to stop working — not even for a minute.
4

For The Office Mom
What makes an office mom? In addition to caring deeply about all of her colleagues, she's also always prepared with a band-aid, extra bobby pins or a much needed snack. Pinch Provision's mini emergency kit ($16) will help her replenish her stock of emergency items and ensure that she has everything she could ever need.
5

For The One Who's Always Taking 5
Why do today what you can do tomorrow? If this is the mantra of your Secret Santa, buy them The Art of Procrastination ($11). Although, who knows how long they'll put off reading it...
6

For The Sass Star
Every office has that one worker who responds only in snark. Give them 365 ides with Someecard's desktop calendar ($11) — as if they needed any more inspiration.
7

For The One Who Likes Their Happy Hour
There's always that one guy who overdoes it at the Christmas party. At least let him do it in class this year with this customized flask ($20) from Etsy.
8

For The Office Gossip
For the employee who is the first to know (and then share) all of the company scuttlebutt, this tote bag ($11) will help her to assure everyone that she's actually just doing her job.
9

For The One Who's Desk Is Somewhere Under That Mess
For your messy colleague, who's desk is always in a state of chaos, give the gift of calm with Urban Outfitter's mini zen garden ($12). It'll be a peaceful addition to the disarray — who knows, you might even inspire a change for the cleaner.
10

For Your Boss
Give your superior this cheeky but true desk sign ($29) from Nordstroms. Let everyone know who's boss.