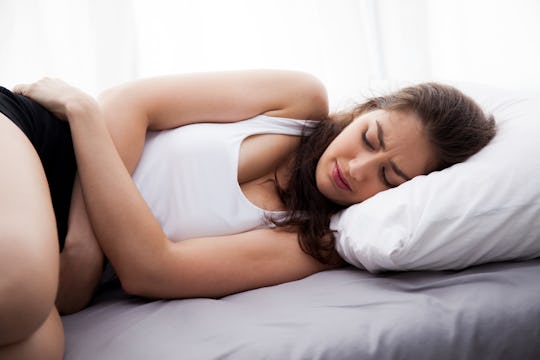 Twinsterphoto/Fotolia
10 Signs You're Pregnant That You Will Probably Miss, Especially If You're Not Paying Attention
If you're trying to get pregnant and it's taking a bit longer than you'd like, you're probably looking for any and every sign — no matter how obvious or subtle — that you might finally be pregnant. In that case, you might over-think things a bit, willing little things into major signs that things are going the way you so badly wish they would. If you're not actively trying to get pregnant, however, you're likely not examining the signs as closely, and, in that case, there are some signs you're pregnant that you will probably miss.
Some very early pregnancy symptoms can mimic PMS symptoms, which can complicate matters. Are you really pregnant? Or are you just about to get your period? That's a letdown if there ever was one for women trying to conceive and honestly seems a little cruel. But it's the hormonal changes happening in your body (in both instances) which lead to some of these signs and symptoms.
Whether you're ardently hoping to spot the earliest possible sign that you might be pregnant or are satisfied just knowing with time, there might be signs that are evident sooner than you think and that — if you don't know what to look for — you'll probably not even realize are signs that you just might be pregnant.