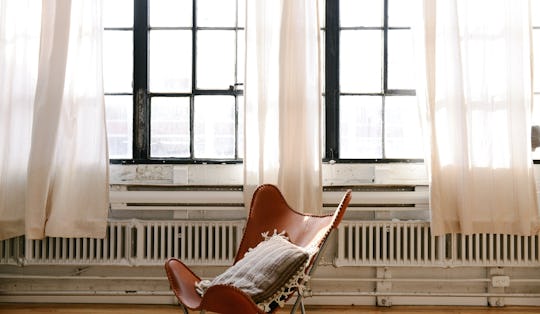 10 Small Things That Suddenly Seem Incredibly Loud Once There's A Sleeping Baby In The House
As a city kid, I wouldn't be able to fall asleep on our summer vacations in the mountains. It was too quiet. I missed the security sound blanket of the elevated trains, garbage trucks, and sirens. I could rest easily knowing the world was still in motion outside when I went to bed.
Cut to: 25 years later with my newborn. I immediately flipped my view on noise and focused on re-creating a womb-like atmosphere in our Queens apartment. It was to be quiet at all costs so my daughter could sleep, because sleep was the most important factor to her well-being (and mine). It was then when I realized how loud everything was. The tiniest sounds I had never paid attention to before became major threats to the silent environment we were trying to maintain. I even thought white noise machines were the enemy.
By the time I had my second kid, I learned that being able to sleep through noise is a skill we should want for our children (yes, I learned this after I went crazy trying to muffle my firstborn's world). I was afraid I was breathing too loudly during midnight feeding sessions. Helpless against the city sounds, I focused on shushing anything else that made a peep. The truth is, you never realize how loud every goddamn little thing is until those little things are threatening to wake up your sleeping baby, who, I should add, you basically moved the earth to get to sleep in the first place.