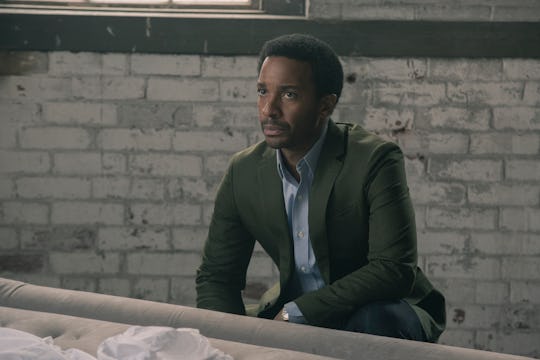 Claire Folger/Hulu
10 Stephen King Easter Eggs In 'Castle Rock' You May Have Missed
The new Hulu series Castle Rock is set in the fictional town of Castle Rock, Maine, which is where a number of Stephen King's best-selling novels and novellas are set. Hence why it shouldn't be all that surprising that the show consists of a plethora of Easter eggs for die hard King fans. However, if you're only a casul fan of the show and King's works there may be a number of King Easter eggs in Castle Rock you've missed in the show's first few episodes, but never fear. I've got you covered.
There are a number of pretty clear connections between the show and King's works, starting with the setting. Some notable works by King set in Castle Rock include Cujo, The Dead Zone, "The Body" (a novella in Different Seasons), and Needful Things. The town has also been mentioned in Pet Sematary and It, which is set in another fictional town in Maine, Derry. With all these works to pull from (and more) the possibilities for Easter eggs in the show are pretty endless, so you can bet there are plenty of them.
Here are just 10 notable ones that you may have missed while watching Castle Rock. And this is only just the beginning.