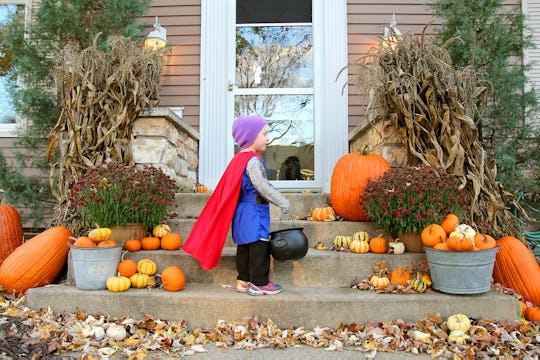 Fotolia
10 Subtly Sexist Things People Will Say About Your Kid's Halloween Costume
Halloween is one of my favorite holidays. I've loved it since I was a kid, since it was one of a few opportunities during the year I was able to be a totally new character, or dress up like whatever I wanted to be when I grew up. So many kids see Halloween as a chance to take a risk and do something they want to do but can't any other days of the year. That's why it makes me sad when their enthusiasm gets dampened by the subtly sexist things people say about costumes, among the other offensive behaviors that have plagued the holiday in recent years.
I'm consistently amazed that there are teenagers and even adults who, for whatever reason, do not understand the horrible history of dressing in black-, brown-, red- and yellowface, or that it's a terrible idea to dress up as a cultural stereotype for Halloween, or who think there's something funny about dressing up like murdered Black children or famous domestic abuse perpetrators and victims. Fortunately, thanks to social media, this kind of behavior is called out and people have learned (although far too slowly) that these "costumes" are nothing if not awful. Still, many more people do, unfortunately, let more subtle expressions of sexism and other kinds of bigotry slip when talking about kids' and others' costumes.
The following subtle (and not-so-subtle) sexist digs on kids' Halloween costumes and makeup are pretty common. If you've got a neighbor or in-law you just know will have something like this to say when they see your child's choice of a costume, you might practice a clever retort, or just shoot them a sideways glance, tune them out, and/or just enjoy some pilfered halloween candy as you walk away.