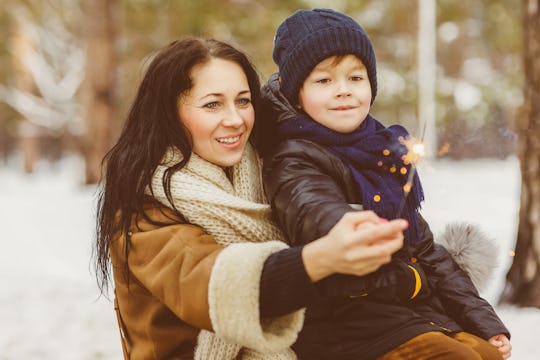 Fotolia
10 Things Every Mom Thinks When Her Neighbor Sets Off Fireworks On The 4th Of July
It's that time of year when the barbecues and the flags and the awesome finger foods are carted out in celebration. It's also that time of year that we are forced to endure endless firework displays, usually put on by our festive neighbors. I used to appreciate my neighbor's love for fireworks, but then I had a kid and that appreciation significantly diminished. Now I think the things every mom thinks when her neighbor sets off fireworks, and most of those things don't necessarily resemble gratitude.
Yes, it is nice to have a neighborhood display during and around the 4th of July, especially a firework display that I didn't necessarily pay for. I can appreciate the beautiful colors and the work that my neighbor is putting into light fireworks not only for themselves, but for the rest of us. However, they're so freakin' loud and they last for far too long and they usually happen after I have put my kid down for the night. These days they're more of a hinderance than a fun celebration and I kind of just want to tell my neighbors to, you know, stop. I'm all for freedom and celebrating freedom but, like, does it have to be so loud?
I realize I sound older than I should and definitely like my own mother (and even grandmother, at this point) but I just can't appreciate the neighborhood fireworks like I used to. I have to assume (read: hope) that I'm not the only one, so here are a few things I think when my neighbor lights fireworks every 4th of July, that every mom probably thinks, too.