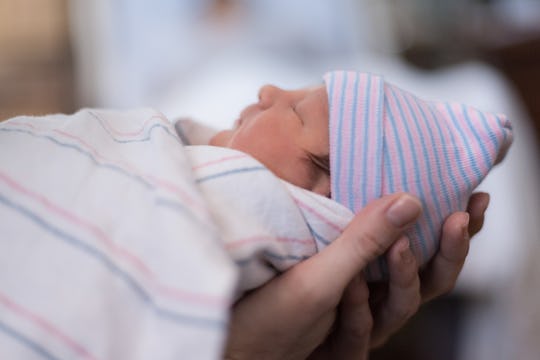 Fotolia
10 Things That Happen During Baby's First Night At The Hospital No One Warns You About
After 40-ish long weeks and however many hours of labor (or surgery), your baby is finally here. It was a grueling, arduous process, getting baby here, but you can't rest yet. The first night after your baby is born is no picnic. There are things that happen during baby's first night in the hospital that no one warns you about.
I went into labor with my now-18-month-old early one morning after only sleeping a few hours the previous night. I was admitted to the hospital at around noon and labored until he was finally born at 11 p.m. I was exhausted and wanted nothing more than to pass out. By the time I was settled in my postpartum room, it was close to 2 a.m. I'd been awake for close to 24 hours at this point and was looking forward to catching a few hours of sleep before family arrived to meet the baby the next morning. I was not prepared for how that night went down.
My older son was born via c-section and arrived around noon. Circumstances surrounding his birth were completely different that what I experienced with his younger brother, so I was thrown for a loop, to say the least. I wish someone had told me what to expect, so here are a few things you need to be prepared for.