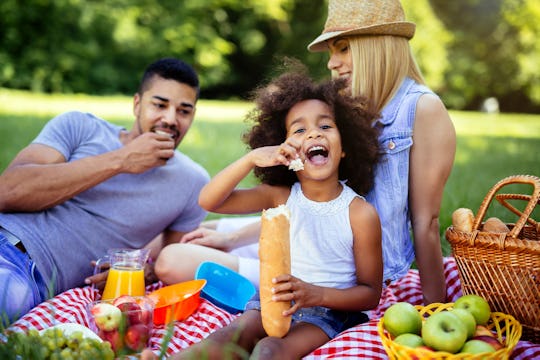 nd3000/Fotolia
10 Things To Do With Your Kid In The Spring So You Can Soak Up The Season
From the moment the first hint of spring hits the air, it's impossible to not get a bit excited about warmer weather looming just around the corner. Lounging by the pool, kids ragged with exhaustion at the end of each play-like-you-mean-it day, and longer daylight hours seem not too far off, but you know plain well that there's still a bit of waiting in store. After all, yes, spring brings with it higher temperatures, but it's also prone to rain and a few chilly days in between. That's why ideas for things to do with your kid in the spring are kind of in order. After all, what better way to get excited for a new season in bloom than seasonal activities to suit it?
This lineup includes a mix of outdoor and indoor activities because if there's one thing for sure, it's that spring can be a bit temperamental. But even the suggestions for indoor fun are super colorful and spring-like, ensuring you and your little ones will be excited about the upcoming season.
So, whether you choose a picnic at home, artsy indoor craft, or outdoor nature exploration, there's bound to be something you and your little ones will be excited to try.