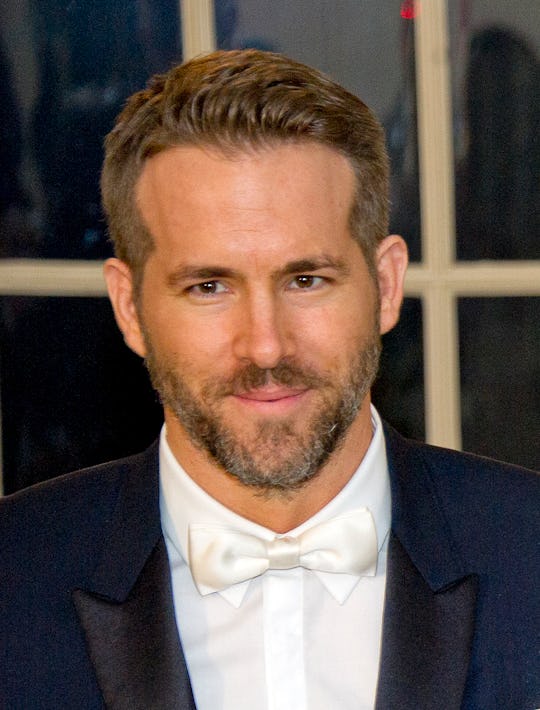 Pool/Getty Images News/Getty Images
10 Times Ryan Reynolds Was The Sexiest Dad Ever
I'm usually not one to gape at other women's husbands or the fathers of their gorgeous children, but Blake Lively already has such great hair and, at least judging by her Instagram feed, a simply glorious enough life that I'm sure she won't mind if we drool over her husband, Deadpool star Ryan Reynolds for just a minute. Reynolds is like the goofy kid in high school who made fart jokes during assemblies but somehow managed to make every girl secretly swoon. Which is why it makes sense that even when he's joking around, Ryan Reynolds is the sexiest dad ever.
Parenting, and parenting a daughter no less, takes a sense of humor and a little charm, so it makes sense that from the looks of their social media accounts and interview appearances, he and wife Lively have got this mom and dad thing on lock. That's a good thing, too, since the couple recently announced that they were expecting another baby very soon.
Sources told People magazine that Lively and Reynolds were excited that their 16 month old daughter, James, was going to have an older sibling. Reynolds has said that having a kid was a "massive change" and joked on The Tonight Show With Jimmy Fallon that it had done him a favor. "I mean, scientifically speaking, what's sexier than a man that fornicates, produces children, and then looks surprised about it?" Reynolds said.
Maybe he's right. Here are all the times that Reynolds blew us away with his parenting finesse and cool-dad moves: