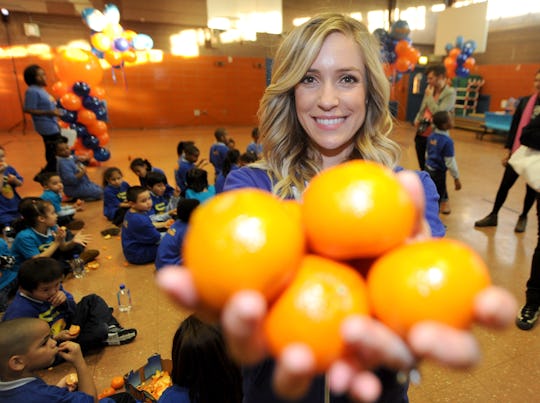 Brad Barket/Getty Images Entertainment/Getty Images
10 Ways Feminist Parents Inspire Their Kids To Be Better People
In recent years, feminism seems to have caught fire. I mean, people are no longer afraid to talk about feminism or identify as a feminist and (surprisingly) many people are applauded for publicly referring to themselves as a feminist. Once portrayed as a club that reserved its memberships for women that swore their complete and utter hatred for men, women and men have since disproved the previous unfortunate myths about feminism. Along with many other reasons why this culture shift has occurred, feminist parents inspire their kids to be better and are actively showing others just how beneficial it is to believe and fight for gender equality.
Unfortunately, there are still plenty of people who believe feminism is all about placing "opposing genders" on opposing sides of a very segregational fence. Feminists are still having to fight that unnecessary, fictional stigma. But really you guys, feminism is just about obtaining equality for everyone, opportunity for everyone, and fighting fierce injustices placed on everyone. The goal of feminism is ultimately to put us all on the same side of an equal and accepting fence; not to fight the power, but rather to empower those fighting against the aged corruption that so many people still face on a daily basis.
So how do we solve this conundrum? How do we combat an outdate way of thinking? How do we reconsider our views of feminism? The answer is actually quite simple (free of any abstract thinking or head scratching) as it only requires a bit of common sense: it all starts at home.
If we want the next generation of humans to be decent people, then we need to show them decent examples. Hatred is a learned concept and ignorance is one of its (many unfortunate) side effects. If we ever want to wipe out the sort of prejudice and hatred that breeds division and discrimination, we've got to start by being exemplary role models for our kids to mold their own opinions after.
It is our job as feminist parents to lay down the brick work that inspires our kids to be better people and to create a better future for everyone. So, with that in mind, here are 10 ways any feminist parent can inspire their kids to be better people.