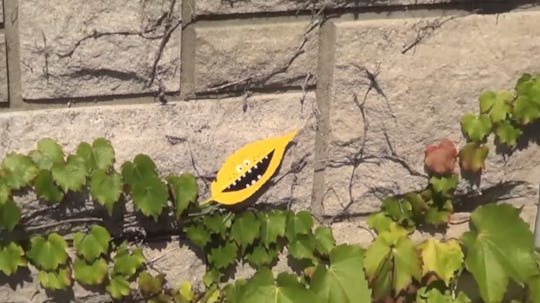 10-Year-Old Street Artist Is Making Her Town Infinitely More Fun, & We're Obsessed — VIDEO
Not sure about you guys, but just when I start to think I might need to take a break from the Internet because racist wannabe politicians and shootings and terrorists are a bit much for my sensitive self, something awesome will cross my path and send my plans to pare down all that scrolling and scanning out the window. Sometimes it's a perfect puppy GIF, or an adorably tired baby, or an image of Chris Pratt looking thoughtful. Today, it's a simple story of Aaron Zenz's family and how they literally brought some joy and color to their town. And, get this: In addition to the video, there's also a photo series that details the adventure. So bam, there's an extra few minutes you can choose not to do any actual work on your computer right now.
My own son is a bit too young for such an ambitious activity, but I will definitely be filing this idea away until he's ready. It has everything I could possibly want in an enriching activity; art, creativity, doing a good deed for someone else, improving the community, and the spending time in the great outdoors. Zenz explained that Banksy's "Exit Through The Giftshop" was originally the inspiration (as is probably true for so many aspiring young street artists). In the meantime, we've got his family's project to get us through these rough days on the internet.
Here are just a few of my favorite moments: