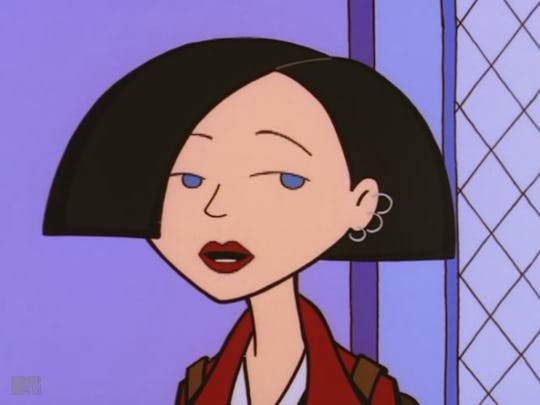 11 '90s Makeup Trends Every Cool Girl Wore
They say what goes around comes around, and that's especially true when looking at the fashion fads that cycle into popularity time and time again. So it's not surprising that the '90s are having their moment, and anyone who grew up during the decade of butterfly clips and choker necklaces might be having some serious deja vu. The iconic '90s grunge gear has been seen on runways and streets alike, and many '90s makeup trends seem to be making a comeback as well.
But just because cool girls rocked the shimmery eyeshadow and black lipstick in the '90s doesn't mean it necessarily has to make a comeback. Don't even get me started on the infamous "business in the front, party in the back" mullet? There are definitely some embarrassing '90s beauty trends the fashion and beauty world should never revisit. But it's still fun to look back on the '90s makeup every cool girl wore back in the day. Hell, it may even be the '90s into your beauty routine, check out the classic '90s makeup trends that all the cool girls rocked during the decade of boy bands and jelly sandals.