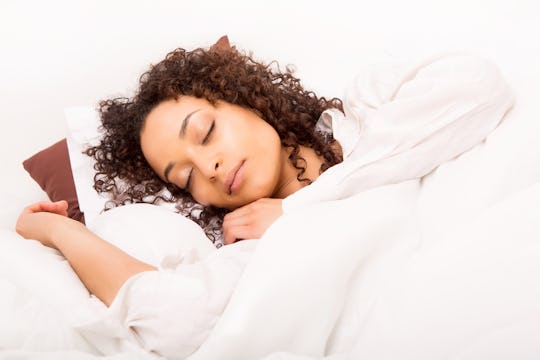 11 Apps To Help You Sleep Better & Actually Get A Solid Rest
Remember when the iPhones first came out and their slogan was "There's an app for that"? Well it was a pretty genius marketing campaign, because there really is an app for everything. Want a picture hung straight? There's an app for that. Want to track your fitness goals? There's an app for that. Want a better night's sleep? There's an app for that, too.
That's right, you can catch more Z's thanks to your smartphone with apps that help you sleep better. These are probably some of the best apps on the market, since the benefits of a good night's sleep definitely outweigh the benefits of beating Candy Crush (although that's really a tough call.)
Most people already bookend their sleep cycles with phone use — if you use your phone as your alarm clock, you have to set it before bed and then turn the damn thing off in the morning. But your phone can do a lot more than simply startle you awake in the morning. It can soothe you to sleep, track your snooze and help you to understand your slumber. With these apps, you can work your way to a better rest, no sheep counting required.