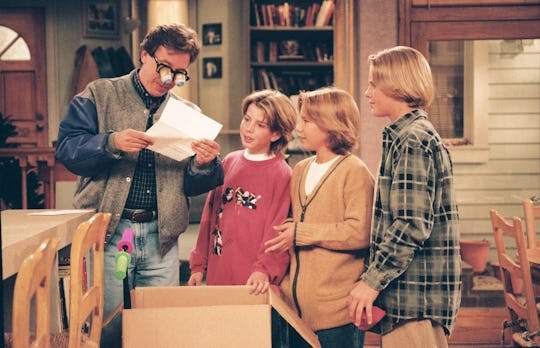 Touchstone Television
11 Baby Names Inspired By Forgotten — But Still Cool — '90s Stars
When you're choosing a name for your baby, turning to the past is a great place to look for inspiration. Luckily, you don't have to look too far back to find plenty of choices that are still as great today as they were back then. The sitcoms and movies that were so popular in the '90s, have naturally transitioned into today's classics. But despite the popularity of some of the shows, some of their stars aren't as well known today as you would think. However, there are plenty of great baby names inspired by forgotten '90s stars that you probably haven't thought of yet. And yes, I'm serious.
Some of these names are completely unique, like Blossom's Mayim Bialik, while other's are more common. Either way, there's no shame in bringing back your favorite '90s actors as contenders for baby names. Whether you were a fan of shows like The Fresh Prince of Bel Air or Boy Meets World, or maybe you just had a thing for Jonathan Taylor Thomas of Home Improvement (honestly, what '90s girl didn't?) there's some great inspiration for baby names from that memorable decade.
And if you don't want your child to know you named them after your childhood crush? Don't worry, your secret is safe with me.