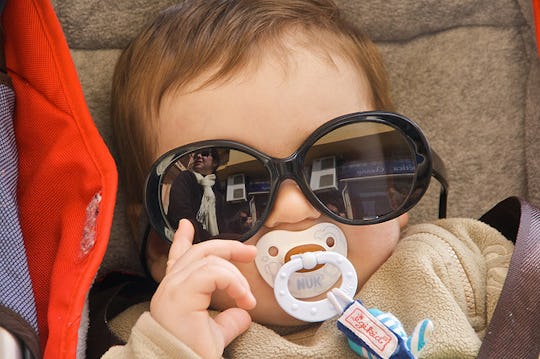 Andrew Lawson/Flickr
11 Badass Baby Names To Ensure Your Kid Is The Coolest One On The Playground
Classic baby names have been on-trend for a while, and are perfectly lovely with their traditional, English countryside, Downton Abbey-like airs. But parents-to-be who are looking for more of a black-leather-jacket, trouble-making, sure-to-be-tattooed kind of vibe will want to explore some badass baby names, whether they're expecting a boy or a girl. Because make no mistake, these too-cool-for-school monikers aren't only for boys. There are plenty of really slick badass names that are for girls (or gender-neutral, for that matter).
There are lots of different kinds of bad-boy-or-girl names. Some of them are totally modern, inspired by the ones chosen by our fave celebs. Others harken back to a different time, when being a badass was considered more outrageous. Vintage-y, retro names are popular, but you don't have to give up your dream of a super-cool name for your baby if you want something traditional, too. The name Dean conjures up slicked-back hair and midnight motorcycle rides, but is a classic, too. Similarly, the flapper-esque Roxy has tons of sass while remaining fetchingly retro.
So with all the different options out there, why would you want a badass name for your baby? Maybe it's because you want your little one to march to the beat of their own drummer, to embrace their creative spirit, to stand apart from the crowd. Here are eleven possibilities for the baddest baby on the block.