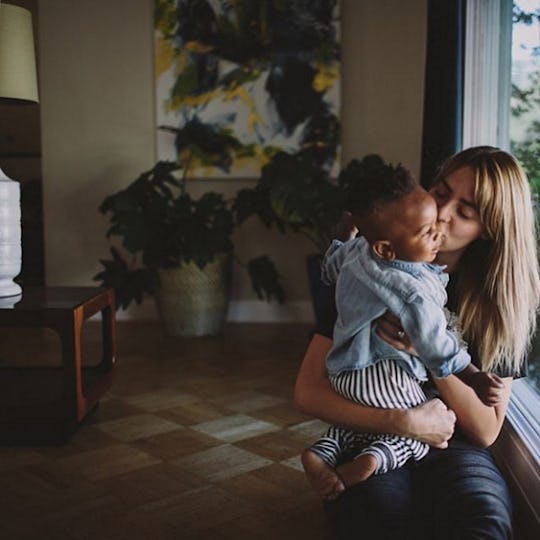 @abiqphoto/Instagram
11 Badass Moms On Instagram You Need To Follow Immediately
I'm one of those weirdos who has had an Instagram account from pretty much the very beginning (as can be ascertained by my beloved first-name-only handle that people regularly try to "change the password" on: @glynis), but up until quite recently, I didn't know of any cool moms to follow on Instagram, which is part of why I didn't use it all that much. I mean, I would remember to post a photo every few days for a week or two, then I'd forget about my account for a month or more.
Then a friend introduced me to the concept of using Instagram as a platform for microblogging. I fell in love with the concept and that was it. Well, once I got over all the people who wanted to tell me how great various wraps were for every single part of my body. Doing daily posts for months now, and getting to know other like-minded women on Instagram, has made it a rich experience for me.
Instagram, it turns out, can be a lot like Pinterest. I love looking at snippets of other people's lives, although it's admittedly a little hard not to end up feeling pretty envious of all that gorgeous awesomeness depicted in these parcels of these moms' lives: They are moms, they are stylish, they have wonderfully insightful thoughts and feelings to share, and they all draw you into their worlds for the brief moments their pictures portray.