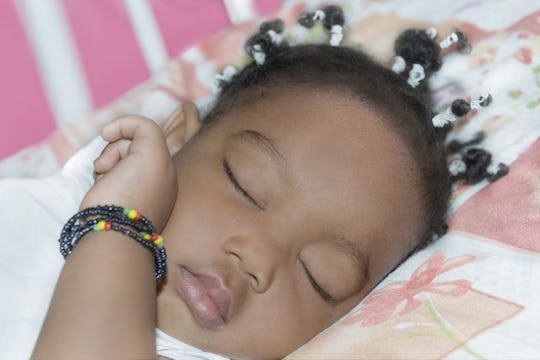 DiversityStudio/Shutterstock
11 Bedtime Routines That'll Get Your Kid In Bed Without A Tantrum
Since the beginning of time, bedtime has been a battle of wills between parents and kids. Parents beg, plead, and even sometimes threaten their children to go to sleep, while kids desperately try to negotiate a few more minutes of playtime. And after a few rounds, the whole process can end up leaving parents feeling totally pooped. But before you throw up your white flag and let them stay up all night, you should know about some bedtime routines that'll get your kid in bed without a tantrum.
As Baby Center suggests, toddlers appreciate the consistency of a routine. Getting your child to bed will be a lot easier when your child knows exactly what to expect. Keeping bedtime the same will allow your child's body to get used to a certain sleeping pattern, even when you aren't at home. The National Sleep Foundation recommends parents start winding down after dinner, keeping activity, noise, and light to a minimum. Additionally, it helps to do most of your bedtime prep in your child's bedroom, so that he can get comfortable with the idea of sleeping there.
Unless they're totally pooped, you may never get your child to fall asleep without a little bit of a fight, but adding a simple routine, like one of the ones listed below, can make life a little bit easier for moms and dads. And at the end of the day, that's all we really want, right?