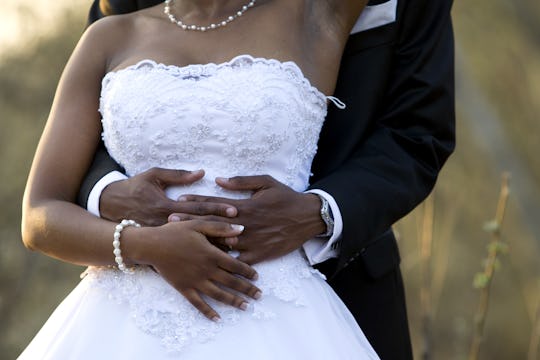 Villiers/Fotolia
11 Behaviors That Will Tank Your Marriage If You're Not Careful
Being able to spend the rest of your life with the person you love is a blissful feeling like no other. Though it's meant to be forever, there are certain things that can cause it to end unexpectedly. But being aware of the behaviors that will tank your marriage is one way to help your union stay healthy and fresh for a lifetime.
As I get closer to my 30s, the one thing that I get asked the most is "when are you going to settle down and get married?" Though this question is very annoying to hear, I always tell people that I'm OK with not joining the wives club quite yet, because I'm using this as time to gather what I should expect from marriage. Based off of my friends and family members who are or have been married, I know that marriage is a lot of work. You can't just survive off of love alone in a marriage. Marriage is filled with choices that you make every day to ensure that it works out to the best of its ability. You have to choose to make the right behavior, and the moment you don't, you risk throwing it all away.
If you're married now or waiting in a spirit of expectancy for it to come your way, these 11 behaviors will help you ensure that you honor and respect your partner forever.