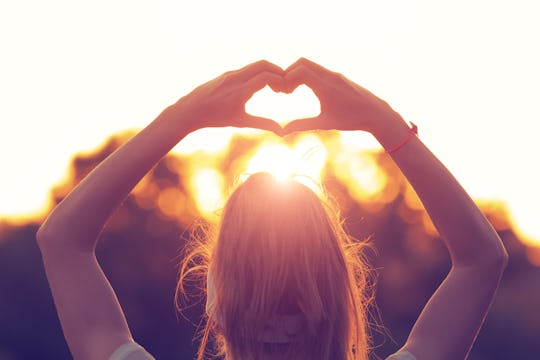 11 Body Positive Mantras To Make You Love Your Body All Day, Every Day
Learning to love you body can be a challenge, but, like anything, the more you practice it the better you'll be. Taking the time to repeat body positive mantra will help you to make body love and positivity a natural part of your every day life. Sometimes we just need to keep saying things in order to allow ourselves to believe them.
The media inundates us with ideas about our body that don't focus on what's really important about it. Our bodies give us the ability to move and to feel; they nourish us and provide us with life. We should be celebrating them, not judging them. They are capable of so much and we need to thank them for that.
Of course, learning how to be fully happy with your body is not an easy journey. But it is an important one. Loving yourself is key to finding peace and happiness, and is also an important step in learning how to love others. Accept yourself for who you are, and love that.
To remind yourself how proud of and thankful for your body you are, try saying these mantras to yourself, and really believe them as you say them. Your body deserves love, and you deserve to love your body. So tell yourself that, every day, and work your way to a healthy and wonderful relationship with who you are.