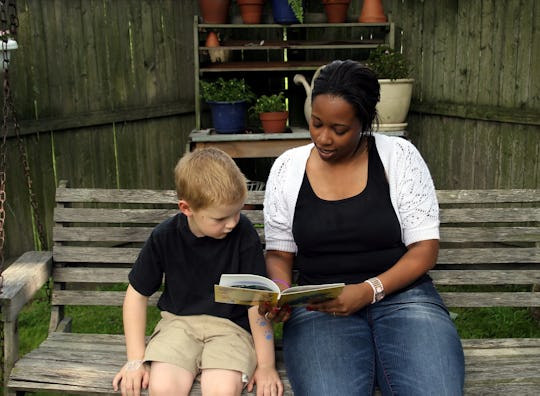 Jamie Wilson/Fotolia
11 Books Every Parent Should Read To Their Children Before A Sitter Comes Over
No matter the age of your child, staying with a babysitter can be frightening. Even if they know the sitter, many children suffer from separation anxiety at the thought of their parents leaving them with someone else. And although adjusting to being taken care of by a babysitter and knowing that your parents will always come back for you is a normal part of childhood, there are lots of helpful ways to prepare your child beforehand. Books make the perfect teaching aid in new situations and these books every parent should read to their children before a sitter comes over are no exception.
As the parent of a 2-year-old who hates to be away from me or go with anyone else, I know the power of preparation. Giving your child a heads up of what's to come, even subtly through reading about it, will help them not feel taken by surprise when someone new comes to watch them for an evening.
Whether you're going on a week long vacation or just a night out, these books will help your child see that they're not alone in their fear and that, just like the parents in the books, you will always come back home too.