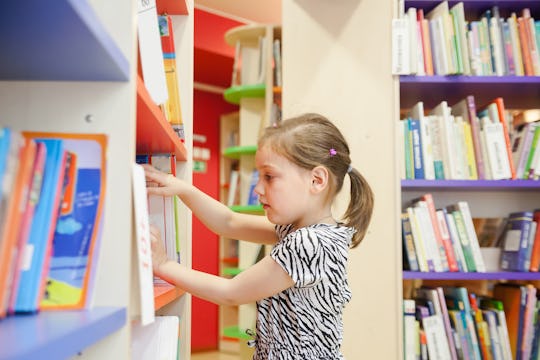 Daria Filiminova/Fotolia
11 Books Kids Used To Read In School That Are Actually Creepy AF
When you think about children's books, what comes to mind? Charming, magical stories with gentle life lessons are pretty common ideas. But as the books schools used to think were totally fine for little kids to read demonstrate, kid lit can be as messed up as anything else in the world.
The reason many of these books seem inappropriate now is simply because of shifts in language and slang. Some feature styles of art that look more haunting than charming to modern eyes, while others just follow the spirit of childlike imagination to a weird, warped place. For the most part, however, these books are still harmless and enjoyable.
But other children's books from the past are more seriously problematic. Heavy-handed instances of racism, homophobia, and other forms of discrimination show up in some children's stories. Oh, even satanic ritual abuse gets a mention — who expected that to pop up in a kid's book? These books are artifacts of their time, and they speak to a moment in history (sometimes not that long ago) when these attitudes were rarely questioned. Fortunately, you now have the option of reading Dragons Love Tacos to your kid for the millionth time, or checking out any number of kid's books that are wonderful, kind, and balanced.