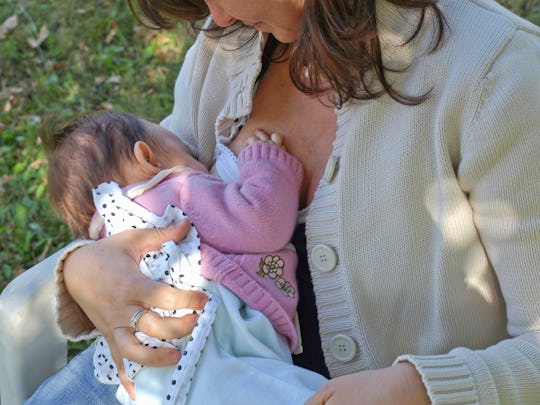 Claudio Divizia/Fotolia
11 Breastfeeding Myths That Aren't Worth Losing Sleep Over
For first-time moms, breastfeeding can seem like an intimidating undertaking. When you're researching yourself into the Wikipedia black hole, you may come across some breastfeeding myths that seem insurmountable and maybe even deter some women from nursing altogether. But no matter the challenges you may face, in the end, breastfeeding can be totally worth it. And although breastfeeding your new baby certainly will take some getting used to, most women's fears are based on things that aren't really issues.
They say that moms who have breastfed before automatically turn into to advocates, and it's kind of true. I nursed my first daughter for 14 months (a short time compared to some!) and am currently nursing my 7-month-old. And although it hasn't always been easy (sometimes it's downright hard) I've always been willing to push through because of how beneficial breastfeeding is for both me and my baby.
So if you're concerned you may face some challenges; don't worry, you will. But I can reassure you that breastfeeding is nto as challenging as those breastfeeding myths make it out to be. You'll have to research your way through the BS, but at the end of the day, you just have to shut off your phone and trust that your body will do it's job well. You've got this, mama.